The Fear of Entering Graduate School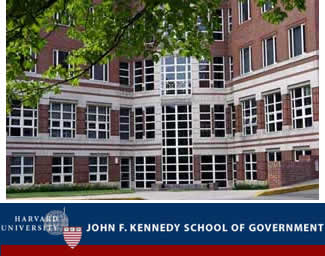 So I will begin graduate school in three weeks. I will be studying Public Policy for two years and the second year I will choose a concentration. The first year will be mostly mandatory classes along with one elective. I am not going to lie…I am scared! I just received the list of my mandatory classes and even their names sound hard and so unlike the "Azadeh" that I have known throughout college. Since I majored in Comparative Literature, I studied so many amazing literary topics and enjoyed almost every second of it. But, this past year I realized that for the kind of foreign affairs and human rights-orientated fields that interest me, I need to gain a different set of skills and so I applied to foreign affairs and public policy MA programs. Now that I have decided to go to the Kennedy School of Government and have enrolled in their Public Policy program, I have started to actually realize how much I will probably be challenged by the nature of the program and in general its atmosphere.

Needless to say, having gone to a liberal arts school like Oberlin College I am used to a very different social scene and ways of interaction. In a way, in Oberlin I was mostly surrounded by hippies, idealistic and peace-loving peers and even professors. Now, I am entering a professional school with peers who are probably more realistic and hence more moderate (more practical and perhaps less academic) in their way of perceiving this world. I have always seen myself somewhere in between these two sides. So I should be fine at the Kennedy School. But I continue to be a bit nervous and stressed about it. Though, I have gone through harder times than this and I really hope I can succeed in my graduate studies. Before even having started my program, I feel guilty for the fact that many intelligent Iranian young women and men could have been in my privileged situation and be at the school that I am. But, to be honest with you this feeling of guilt has proved to be a rather unproductive feeling. Instead, I should probably look ahead and work as hard as I can so that hopefully in the future I could be influential and helpful in the lives of at least a few human beings. Who knows?

I will take the following classes this coming semester (along with one elective course and my teaching fellowship-teaching Persian-that is 20-25 hours per week):

1)The Responsibilities of Public Action

2) Market and market Failure

3) Quantitative Analysis and Empirical Methods

4) Strategy, Structure, and Leadership in Public Service Organizations


Frankly, I cannot even make sense or remember these long names, let alone understanding what they are all about. A challenging academic year is fast approaching….deep breath.Ready? GO!